USA Triathlon Certified Coach
As a USA Triathlon (USAT) certified coach, I attend at least one annual in-person re-certification clinic to learn from industry experts on topics including swim, bike, run, strength training, equipment, nutrition, and physiology. I also complete the U.S. Olympic Committee SafeSport Program that teaches individuals how to identify misconduct in sport, promote open dialogue and provide training and resources.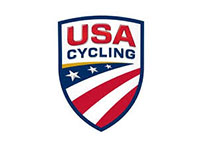 USA Cycling Certified Coach
USA Cycling coaches complete multiple education courses every two years to learn the most up-to-date techniques to provide the best coaching services. The continuing coaching education requirements further our knowledge base. USAT & USAC Certified Coaches are always on the forefront of triathlon and cycling coaching knowledge, are insured for their work in regards to training, and have passed a criminal background check that can be verified by trusted third parties.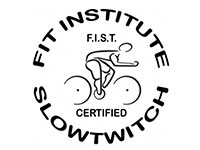 Slowtwitch F.I.S.T Certified Bike Fitter
Since its inception, F.I.S.T. has served as the template methodology used by most modern fit systems. Over the years instructors from Retül, Serotta, Trek, Specialized, GURU and Shimano fit systems have attended F.I.S.T. workshops, and F.I.S.T. is the protocol used by the these system as well as the GURU fit school.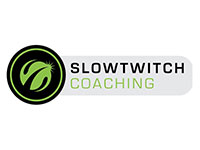 Slowtwitch Certified Cycling Power Coach
The Slowtwitch Cycling Power Certification is focused completely on cycling power as it relates to the sport of triathlon. Certified Cycling Power Coaches are familiar with the history of Mobile Power Meters and existing Power Meters on the market including PowerTap, Quarq, SRM, Garmin Vector, Pioneer, and Stages. A certified Cycling Power Coach has a solid understanding of the fundamentals of using power in cycling training and knowledge of the components of power meters and the variations available for different levels of athletes.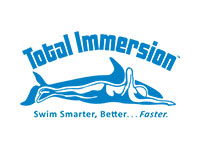 Total Immersion Certified Swim Instructor
Total Immersion (TI) instruction puts you at ease in the water and teaches you to cleverly adapt the human anatomy to swim more like an aquatic mammal. TI gives swimmers the knowledge, skills, and confidence to become their own best teacher. I will teach you to swim farther and faster using less energy, enjoy every stroke, improve continuously, and swim free of injury or pain.