Running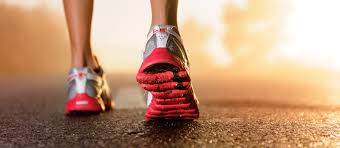 Shin splints are one of two (possibly more) injuries that require triathletes and runners to stop running altogether to properly heal; Plantar Fasciitis being the other. There are various unofficial definitions making the healing approach confusing. When I had shin splints, the doctor told me they are hairline fractures. Another story I heard was it was the tearing of the muscle away from the bone (sounded extreme). Regardless of the definition, your interest in tis article is either to avoid or heal it.
Shin splints cause dull, aching pain in the front of the lower leg. Some people feel it only during exercise; others, when they've stopped exercising. Sometimes, the pain is constant. Depending on the exact cause, the pain may be located along either side of the shinbone or in the muscles. The area may be painful to the touch. Swollen muscles can sometimes irritate the nerves in the feet, causing them to feel weak or numb. To diagnose shin splints, visit your doctor to get a thorough physical exam. You may also need X-rays or bone scans to look for fractures.
Last Updated on Saturday, 15 August 2015 18:53
Read more...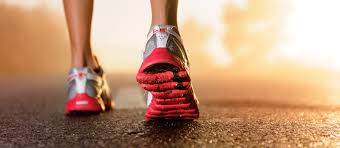 Plantar Fasciitis is an acute form of inflammation of the band of tissue running across the bottom of your foot. Plantar Fasciitis is a common injury that can persist for years unless treatment is properly addressed. Every time you flex your foot, the tendons, ligaments, and tissue move and when inflamed, every movement hurts. Once the tissue is injured, it becomes very difficult to recover because it's in constant use. It is almost impossible to keep from re-straining the area. Even when the pain is gone, you still are not fully healed. It is an injury requiring athletes to completely stop running for a period of 4-6 weeks or more in order to recover. The most common mistake athletes make in treating Plantar Fasciitis is returning to training as soon as the pain is gone. We continually reinjure the area through our daily activities and prolong recovery further by layering on training.
Constant reinjury needs to be avoided at all costs. Obviously, it delays the healing process, but what's worse is that every reinjury and additional healing cycle increases the amount of scar tissue that builds up in your foot. Scar tissue is hard, inflexible, and tough to remove. The more scar tissue that develops, the more you lose range of motion and the more likely you are to develop chronic pain or arthritis. Scar tissue may prohibit you from performing as well as you once did and/or make reinjury easier. If you have inflammation in your heel or plantar, it's very important to begin healing immediately (which translates to no running) and continue the healing process completely (beyond pain elimination). You must also avoid the build up of scar tissue. The quicker and stronger you heal your plantar, the less chance there is for reinjury. Untreated plantar fasciitis leads to the development of bone spurs; something you want to avoid.
Last Updated on Saturday, 15 August 2015 18:53
Read more...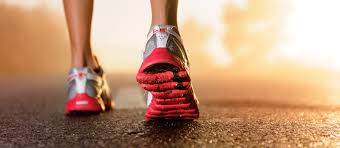 Have you ever wondered how some people make running look easy? Do you wonder if these athletes were born with running genes? Very few people run fast based on their DNA. Most runners have put in the hard work it takes to run fast and/or far. In addition to hard work, they usually have a plan. Here are a few tips to help you become a stronger runner.
Quality Runs
Limit junk miles! Run with an objective. Every run workout should have a purpose. Improving your run requires a mix of endurance, speed, strength, and tempo type runs. Exercising your legs in different ways builds run fitness in your legs as well as your cardiovascular system. Social running is great but has its place with respect to your overall training program. Social runs at a slow pace are great for recovery or when you need extra miles. If you are looking to improve, you must run outside your comfort zone. At the end of the week when you tally up your run miles, junk miles should be less than 10%of your total weekly mileage.
Last Updated on Saturday, 15 August 2015 18:51
Read more...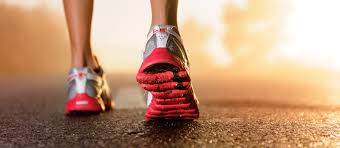 Downhill courses seem to be popular for runners looking to PR. They are often designed to appeal to people seeking to qualify for the Boston Marathon. Under Boston's rules, a gravity advantage is not considered cheating; a controversial subject with some runners. Some courses, notably the St. George (Utah) Marathon and the Tucson Marathon, drop more than 2,000 feet. At the other extreme are hill-a-thons on which it seems virtually impossible to score a personal best. In both cases, everyone has the same question: How much do these courses help or hinder your time?
Last Updated on Saturday, 15 August 2015 18:52
Read more...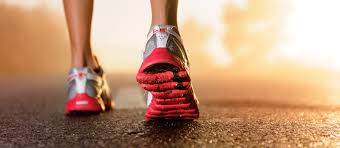 Tackling your first marathon can be an overwhelming feat. Events of this distance or duration take as much metal strength as they do physical strength. After mile 20, the run becomes exponentially more difficult for various reasons. Your brain becomes overloaded with messages from your body. The best type of luck is good preparation. To help you prepare for your first marathon consider the following guidelines.
Last Updated on Wednesday, 30 March 2016 18:26
Read more...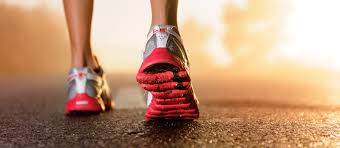 The first two decades of the fifth century B.C. marked one of the great turning points in world history. These were the years of the Persian and Greek wars. The powerful Persian Empire in 546 B.C. extended from Asia to Eygpt to what is now Turkey. This great empire built the first Suez Canal which linked the Mediterranean Sea with the Red Sea. Greece on the other hand, consisted of a scattering of independent city-states, called poleis. These early city-states spawned the democratic ideas that have persisted into modern times. Athens eventually became the largest and most prosperous polis. Another Greek polis, Sparta, was not so democratic. They kept their kings and maintained a conservative, regimented society built around military training and the art of war.
Last Updated on Wednesday, 30 March 2016 18:28
Read more...
When you hear "track workout", do you think "painfull?" Most of us do and avoid or make excuses not to do track runs. It's easy to relate track workouts to Indy Car driving….left turn coming. Another left turn. OK wait, get ready, left turn again. This can get boring.
If you're serious about making speed improvements, no one can deny the benefit of track workouts. There are many workouts you can do to move your focus away from the circles and more on performance improvement. Here are 3 example workouts that will help you befriend the track and improve your running.
Last Updated on Wednesday, 30 March 2016 18:29
Read more...
Falling temperatures and fewer daylight hours don't mean that your outdoor running routine has to go into hibernation for the winter. Running through the cold weather can help shake those winter blues, improve your energy level, and guarantee that you'll be in better shape once bathing suit season rolls around. Follow these tips to run safely and comfortably through wintry weather:
Last Updated on Wednesday, 30 March 2016 18:29
Read more...
VO2 Max is the maximum volume of oxygen the body can consume during intense exercise while breathing air at sea level. This is different than the amount of oxygen the lungs can inhale. VO2 is a measurement of how much of the oxygen inhaled the body uses. The volume is expressed as a rate either in liters per minute (L/min) or milliliters per kg body weight (ml/kg/min).
Last Updated on Wednesday, 30 March 2016 18:27
Read more...
Running is not easy. However, for the time invested, it is by far one of the most beneficial activities in terms of workout, calories burned, muscle strengthening, stress relieving, and overall fitness improving activities you can do without placing a strain on your career, family, or relationship. Below are a few basic running principles that foster an efficient running posture and possibly help you make some improvements.
Last Updated on Wednesday, 30 March 2016 18:30
Read more...
Running in hot weather can pose dangers to runners. Particularly dangerous is racing in hot, humid summer conditions. Here's how to protect yourself from these five serious (and potentially fatal) conditions.
Dehydration
Dehydration is not limited only to the summer months, although it's probably more likely to occur during that time. Many physicians believe that most people are in a constant state of dehydration. Since coffee, tea, soda and alcohol act as a diuretic, anyone who drinks these fluids on a daily basis, and doesn't drink at least an equal amount of water, will probably be dehydrated. If the person is physically active, the potential for dehydration is even greater. Working out in hot, humid conditions promotes sweating, which in turn can cause dehydration. Sweating is good for you because it cools your body, but when you lose too much water you become dehydrated. If you're already slightly dehydrated, sweating will only make it worse. It's important to maintain an adequate fluid intake all the time. Don't expect that you can make up for several days of not drinking enough by downing two cups of sports drink before your next long run or race. It's important to keep hydrated all the time. Once you start to feel thirsty, it's too late.
Last Updated on Wednesday, 30 March 2016 18:31
Read more...