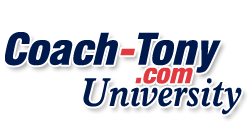 These sessions will be fun, informative, and full of spirit. Sessions begin January 2012
Coach-Tony (CT) University is a lecture social series committed to educating friends and the community on subjects that promote and support a healthy and active lifestyle. Each session is 90 minutes and contains a full agenda on the topic of the day. Session will be held from 7:00 PM to 8:30 PM in the private room of Total Wine & More located at 8201 Day Creek Blvd in Rancho Cucamonga. All sessions will close with a 30-minute wine tasting social featuring 4 different wines; compliments of Total Wine & More.** There is a maximum of 20 seats per session. Registration is $20 per session and includes all of the following: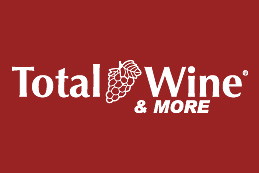 Interactive lecture presentation on the topic of the day (see topics and dates below)
Presentation materials and workbook
Exercises to self calculate your specific factors for the topic of the day. Exampes include:
- Maximum Heart Rate
- Training Zones
- Sweat Rate
- Calories
- More
Personalized feedback
Discounts on CT Products and services purchased at the lectures
Complimentary 30-minute wine tasting social provided by Total Wine & More
Dates and Topics listed below.

** Total Wine & More is required to supervise and pour all alcohol for any type of event hosted in our private rooms. No one under 21 is permitted to attend any meeting or gathering in the private rooms. Sorry but no one under 18 is alowed in the meeting room.
===============================================================
===============================================================
Session 1 – Nutrition for All Types of Athletes
Monday, Jan 16, 2012, 7:00-8:30 pm,
Monday, April 16, 2012, 7:00-8:30 pm,
Monday Aug 20, 2012 7:00-8:30 pm,

Understanding Carbohydrates
Undersyanding Proteins
Understandign Fats
Understanding Insulin
How Metabolism Works
Pros and Cons of Vitamins and Minerals
Tips for Weight Loss
Training Nutrition
- Periodization eating
What and when to eat
- Daily Nutrition
- Pre Event Nutrition
- Race Day Nutrition
- Recovery Nutrition

Session 2 – Understanding and Using Training Tools
Monday, Feb 20, 2012, 7:00-8:30 pm,
Monday, May 21, 2012, 7:00-8:30 pm,



Bike Computer Functions
Heart Rate Monitor Training
Training Zone Definitions
Calculate personal training zones
Calculating Max Heart Rate
GPS Toools
Sample Heart Rate Monitor Workouts
Advantages Power Meter Training
Sample Power Meter Workouts
What is Vo2 Max
Determining your VO2
Training by VO2

Session 3 – Ironman Preparation and Execution
Monday, Mar 19, 2012, 7:00-8:30pm,
Monday, July 23, 2012, 7:00-8:30 pm,
Monday, Sep 17, 2012, 7:00-8:30pm

Why Ironman
Training Guidelines
Training Nutrition
Proper Taper
Proper Carbo Loading
Race Strategy Secrets
Race Weekend Do's and Don'ts
Travel Considerations
Preparing Transition Bags
Walk Through Your Race Day
Recovery Considerations
Avoiding Post Ironman Depresion
Spectator and Family Pointers